Back in May 2017 I finally took the step to get some Mountain Bike Coaching. For Christmas 2016 Louise had given me a gift voucher for training from Pro Ride MTB. It took me a while to get myself organised to book on a course and even longer to write my thoughts about it.
I decided that that should start at the beginning with their Progress course as I wasn't sure how my skills compared. Although I'd been riding for a few years, I didn't really feel I was getting the most out of my bike. Pro ride describe the course as:
If you've just got into mountain biking, think of it as a head start. If you're experienced, get ready to transform your riding and gain a massive boost in confidence. Feeling more like a passenger than a pilot when things speed up is all too common without solid foundations in place. We'll iron out any bad habits and create a solid platform for constant improvement.

Pro Ride MTB
The day starts with body position and form and using body position to control your bike. The coaching is based on an explanation of the skill, why and where it is needed then practicing it. Feedback is made in the form of videos so you can see how you are progressing at the skill.
The day progresses from body position through control on steep sections, onto drops and finally cornering. Each building to form a core skill set, all the while feedback is given in a highly constructive manner. The video feedback is a highly effective tool allowing you to see your progress throughout the day.
Olly Morris and the team at ProRide provide an excellent days coaching. I came away feeling more confident and keen to put the skills I had learnt into practice.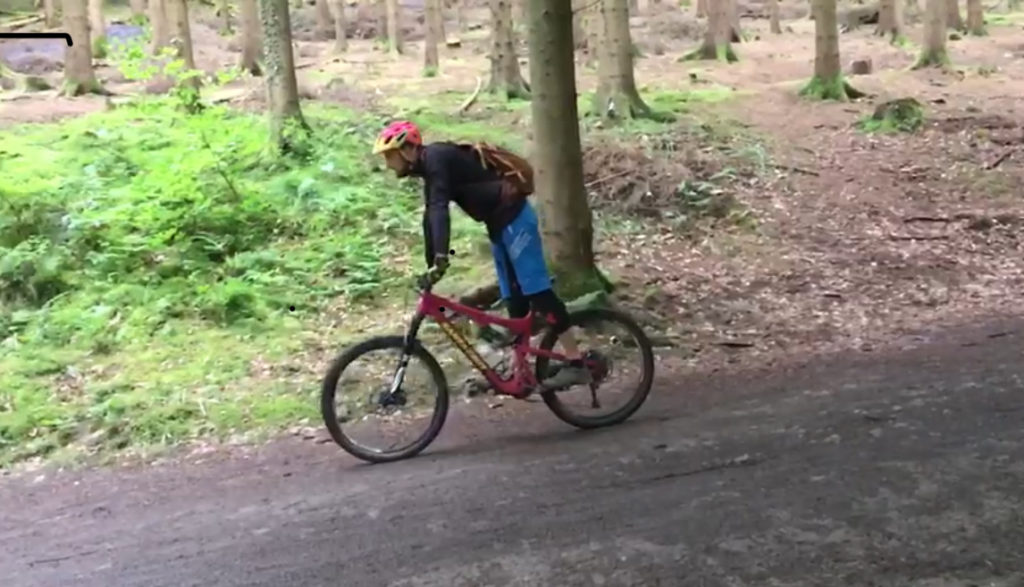 Progress course content
Bike setup check – Make sure your bike and suspension are tweaked so they're working as well as they possibly can for you.
Body position for smoother riding – Understanding the physics behind riding modern mountain bikes well. How correct balance, posture and movement can rapidly improve your riding helping you ride consistently over anything you encounter.
Control on steep descents – Staying in balance and maximising traction at very slow speeds, before mastering the techniques to speed up safely on steep trails.
Core bike handling skills – Manuals, floating through rough sections, and bunny hopping. Where, when and how to use them to your advantage on the trail.
Steps and Safe drop-off techniques – Total control in the trickiest of situations, at both high and low speed.
Cornering foundations – How to maintain traction, conserve your speed and hit the best lines in and out of turns.
Who are Pro Ride?
Pro Ride is a mountain bike coaching team and a series of core training courses designed by riders, for riders. The Coaches are fully qualified Mountain Bike Coaches with Mountain Bike Coaching UK (MBCUK), insured with the Association of British Cycling Coaches (ABCC) and First Aid Qualified.
Take the course
If you would like to take the course pop over to the Pro Ride website and join one of their courses in the Forest of Dean, Cwmcarn or Swinley.