Crossing the Wye Valley from Redbrook
In and out of Wales in the Wye valley, starting of in Redbrook England climbing up the side of the Wye valley this ride climbs in and out of the Wye valley and crosses from England to Wales. Starting with a climb on the English side of the valley to the first rocky descent. The stepped rocky descent set the scene for the descents to come and they only get better.
Staying in England we climb up country roads to St Briavels where St Briavels Castle sits on top of the hill. Another rocky descent leads to a ford crossing, or there is a small bridge if you value dry feet. Another section of road takes us from England into Wales where it's into the woods to regain some elevation.
The climb through the woods although long is rather pleasant, in spring the bluebells carpet the woodland floor.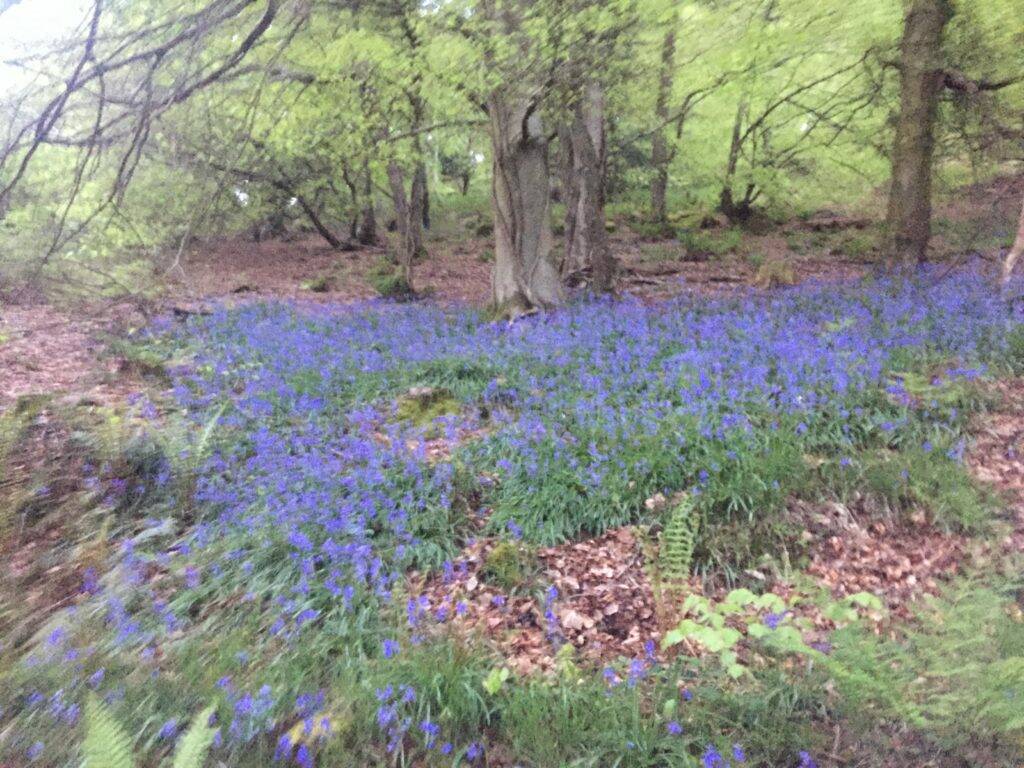 After climbing up there is a time to rest of a relatively flat section of single track, prior to the last descents. The first descent is a mere warm up for what is to come, wooded single track drops us down. It's not to much of a climb up to the top of the final descent and boy is it worth it!
So we come to the final descent, technical, rocky, multiple line choices it really does have it all. This descent is defiantly worth dragging a full suspension mountain bike round for. There are some big rocks, some ruts, a proper technical descent all set within a gully. It's one of those descents that makes the ride and following a spin along the rider Wye, a well earned pint can be had at the The boat Inn.
Before crossing the disused railway bridge back to Redbrook, there is the option to enjoy a riverside drink taking in the views. If you've parked on this side of the river and find the pub closed you may regret the side of the river you parked on. As we found out on a Wednesday night ride, Parking in Redbrook rather than by the pub saves a long walk.
Redbrook mountain biking trails